Our Upholstery Cleaning SW3 Chelsea Team Can Save and Revive Your Worn and Torn Upholsteries SW10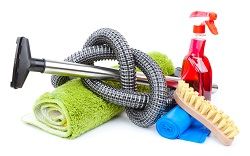 Removals Chelsea likes to get to the roots of the problem whenever we take on a cleaning task, which is why when we undertake any of our upholstery cleans, we like to tackle the problem and remove any trace of dust and dirt to ensure that your upholsteries are cleaned thoroughly and successfully. We do not just cover up the problem with a pleasant fruity smelling cleaning product that simply just hides the problem, but we instead hit the problem right from the fabric fibres to guarantee that by the time we have finished our cleaning, there is no dirt, stains or odours left to clean away. We work fast and efficiently to get the job done successfully, without causing you any inconvenience. Your upholstery cleaning SW3 does not need to be done all of the time, as just every few months is enough, but we are sure that you will notice the difference and improvements after every clean. Call us now for more information on 020 8746 9696.

Our upholstery cleaning SW3 Chelsea team can save your upholsteries by giving them a good, thorough clean which will lift them and revive them so that they look like new again. You may not know already but dirty upholsteries which could be harbouring odours and stains can actually really drag the smell and appearance of your rooms down. If you or somebody in your home or work place is a smoker then your upholsteries may be subjected to such smells and they will harbour the odours until they get cleaned properly. Stale odours are the worse and can affect the whole smell of the room too. It is amazing at just how cleaning up your upholsteries can instantly make your room and property feel and smell much better and fresher. The same can be said for stained upholsteries as well .When your upholsteries, which probably already receive a lot of wear and tear already, get stained and soiled they can make the whole appearance of the room and property appear instantly more drab and depressing as they really have an impact on the whole overall look of the room. Your sofas, curtains, carpets and other upholstery items receive a lot of daily wear and tear and that does not matter whether it is in your domestic or commercial environment. Unlike other furnishings and pieces in your property, upholsteries are the types of items which usually get missed out during the daily or weekly clean and therefore do not get the adequate amount of attention as far as cleaning goes. It is not always easy to clean your sofas, armchairs, curtains and other upholstery items which is why hiring a professional upholstery cleaning Chelsea company SW10 like our company is a safer and smarter option for you to ensure that your upholsteries do not get damaged or stained more and that they get the cleaning that they need!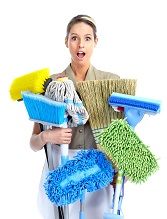 By hiring our team of SW3 upholstery cleaners Chelsea, you can say goodbye to worn looking upholsteries and watch how our upholstery cleaning Chelsea team SW10 clean up the act of your upholsteries in a short amount of time. Our team is professional and trained at upholstery cleanings so you can be sure that we will do the job properly and not damage your upholsteries in the meantime through applying and using unsuitable cleaning agents and equipment. Removals Chelsea wants to give you cleaner and fresher upholsteries and it is not hard to organise. All you need to do is call 020 8746 9696 and book your upholstery cleaning Chelsea with us now!