How to Protect your Goods when Moving House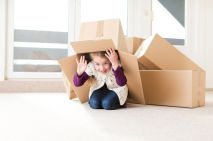 When moving house it is essentially important to protect your goods throughout the process! Protecting your goods includes a combination of different things from the actual packing process to insurance coverage.Follow our guide for how to effectively protect your goods and your next move will be so much easier. Packing!Packing plays a vital part when it comes to packing your goods ready for the move. It's important to remember that your items need to be moved around quite a lot; including the transporting via the removal lorry and when items are loaded they are going to be stacked too. Careful consideration should be prioritised when it comes to packing, Items should be wrapped if they are breakable or valuable before you put them into a box. Bubble wrap, thick paper is a good way to do this and if the items are particular precious put plenty of layers on. If you do not have any bubble wraps, or thick wrapping paper you could use newspaper but make sure you use plenty. It may a good idea to start collecting newspapers, well in advance so that you have enough supply. When it comes to filling the boxes you want to ensure that they are weight distributed evenly, try not to overload them as they risk bursting open at the seams and if you fail to fill the boxes use the spare newspaper which you have collected and scrunch it up to fill in the gaps, this vitally important so that the boxes do not crush when other boxes are stacked on top of them. Choosing the right removal company!Choosing the right removal company to help assist you on the move is important because you want to go with a company who are experienced and know how to perform a house removal properly. Cheap companies with little or no experience are at risk of making the same mistakes as any other novice; they may fail to properly load the van which could result in box loads of damaged goods. Expert movers will have the knowledge and know-how when it comes to moving household goods and will Know how best to do this to reduce the risks.Look out for the reputable companies, recommended by others! Insurance coverage!Contents insurance is good to have just in case the inevitable happened, because moving can be risky! Check with your home insurance provider to see if your items are covered when they are being moved.Another way to get free insurance is by opting to use a removal packing service and by opting for the packers along with it, most companies issue insurance coverage automatically with this service.Insurance may not be top of your list when it comes to organising a removal however it could pay off, if things were to go wrong during the move so it's well worth having! Carefully handling items!Don't rush a house move; make sure that items are handled with care. Removal hire and man and van hire are trained to handle people's contents with care and this includes knowing how to squeeze large items through small doorways whilst reducing the possibility of damage occurring to the item or the Doorway, which is why it's recommended that people hire the help, when moving! By thinking about how to protect your goods before the actual moving day, you can be sure that the day will go a lot smoother. Moving is stressful enough without the added worry of being faced with damaged goods when we move into our new homes. Make sure you are prepared now so that you don't have to pay the price later.
More posts
Without a doubt house moving is a major stressful event in your life. Not only is it costly,...
Sometimes, the meticulous planning and months of waiting - which are usually the hallmarks of a...