Zap the Dirt, Dust and Stains by Using Our SW3 Carpet Cleaning Chelsea Services SW10 to Revive your Carpets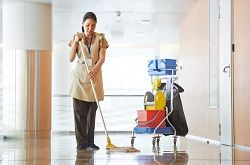 If you sit looking at your carpet thinking that it has seen better days then it is time to call in the professionals at Removals Chelsea. Our team of fast and efficient carpets cleaners SW3 Chelsea has the right equipment and skills to successfully zap the dirt, dust, odours and stains out of your carpets and with our Chelsea carpet cleans you can be sure that the results will last. You may choose to call up our team on 020 8746 9696 to book just a one off cleaning with our Chelsea carpet cleaners SW10 and that is fine. However, if you like the results and we are sure that you will then why not book our team to clean your carpets on a more regular basis every few months or just a few times a year. After just one of our carpets cleans you will see noticeable differences and you can bet that your friends, colleagues, family and clients will want to know the secret behind your immaculate carpet. Replacing your carpets is not the cheapest or most practical options and you cannot keep paying out for new carpets every time you get a stain on them or when they get dirty, but our cleaning services are the next best thing to reviving your carpets to make them look new and fresh again!

Carpets are warm, soft, comfortable, welcoming and attractive so it is no wonder that so many people choose to have carpets in their domestic and commercial properties. Despite all of the other types of flooring that may come in and out of fashion, carpets are the type of flooring which seems to be the peoples' favourite and never goes out of fashion for too long. There is however, only one small but important problem with carpets and that is the issue of cleaning them and keeping them free from stains, odours and dirt. Carpets can look lovely but should they fall victim to a spillage or being surrounded by bad odours then they can harbour a lot of dirt, bacteria, dust, stains and odours too. Once your carpet has reached the point where it is looking unsightly with stains and dirt, there is no turning back and very rarely can you repair the damage with shop bought cleaning detergents, products and equipment. You also have to be careful that any cleaning supplies and equipment that you might purchase on the high street is does not damage your carpet, as they can sometimes damage your carpets permanently and they cannot be repaired. If your carpet is made of delicate materials then you should be careful of what you put on it as the consequences of trying to clean it with abrasive and tough SW3 cleaning agents can be far worse than simply leaving it as it is now. However, if you are unsure of what to do, getting in touch with our carpet cleaning Chelsea team would be the better option as we professionally clean your carpets without disturbing your domestic or commercial environment. Our range of commercial and professional carpet cleaning products guarantees a successful SW3 carpet cleaning after every one of our Chelsea SW10 carpet cleans.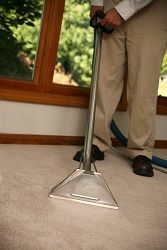 Whenever you need to hire Removals Chelsea for your Chelsea carpet cleaning SW3 all you will need to do is call 020 8746 9696 and speak to our friendly team of Chelsea carpet cleaners today. Our cleans are of the most professional and best quality and we are sure that you will not be disappointed. Make sure that you contact us today for more information!